Family Owned and Operated
At Quality Dentistry, our highly trained staff focuses on every aspect of dental health care; understanding that each patient has their own, specific dental needs. No issue is too minor for our attention, as your problem is our concern. We would love to be your dentist.
Dr. Sohrab Mehregan founded Quality Dentistry, our family-oriented dental practice, more than 20 years ago to serve Downey, California and neighboring communities. Our dental practice has established a solid reputation for providing compassionate and excellent dental treatment and care. Quality Dentistry has been providing the latest innovations in dentistry for years. Our dental team's priority is your comfort and we ensure the best dental experience every time you visit. If you have questions, please contact our office so we can address any concerns you may have and ensure you a great visit with us.
Quality Dentistry Downey are preferred provider and works with most dental insurance plans. Our office provides assistance to help you make sure you get the most out of your dental insurance benefits. Our team of dedicated staff will help you get the benefits you deserve and keep your out-of-pocket costs to a minimum.
---
Dr. Sohrab Mehregan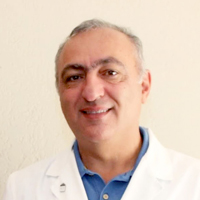 Dr. Mehregan is an internationally educated and extensively-trained dentist who has been practicing general, restorative and cosmetic dentistry in Downey, California for more than 20 years. His commitment to providing his dental patients with the highest level of dental care is clear in his delivery of dental treatment. He understands that it can be difficult to see the dentist for various reasons and his focus is on providing not just the best dental care but also the best dental experience for his patients.
Dr. Mehregan is a member of the American Dental Association and is a Premier Preferred Provider for Invisalign.
---
Dr. Rouhina Mehregan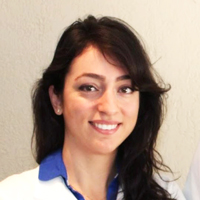 "Dr. Roo" is now working with her family's dental practice in Downey, California. Dr. Roo earned her Bachelor of Science degree in Biological Sciences from the University of California- Irvine and completed her Doctor of Dental Surgery (DDS) from the Arthur A. Dugoni School of Dentistry at the University of the Pacific in San Francisco, California. Coming from a family of dentists, Dr. Roo is as passionate about dentistry as her parents, Dr. Mehregan and Dr. Karimi, and enjoys working with patients to achieve positive dental and oral health care and cosmetically pleasing smile.
---
Dr. Parvin Karimi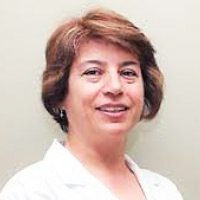 Dr. Karimi has been providing cosmetic dental care in Downey and surrounding areas for decades. She specializes in cosmetic dentistry such as dental implants, veneers, crowns and bridges. Her keen attention to detail makes her explanations of cosmetic dental procedures easy to understand. By taking the time to understand each patient's needs and expectations, Dr. Karimi and her team offer a very personal dental experience.
Dr. Karimi is a member of the American Dental Association and is a Premier Preferred Provider for Invisalign.
---
Comprehensive Dental Care For You and Your Family
Our dental practice offers comprehensive general dentistry, restorative dentistry and cosmetic dentistry in an advanced dental office with comfortable environment. At Quality Dentistry Downey, patient comfort is our top priority, and our main our goal is to provide you with the latest and safest dental treatments. We provide a wide selection of dental services for you and members of your family. From routine dental examination, dental cleaning, smile restoration or enhancement with cosmetic dentistry, Quality Dentistry Downey can help.
Quality Dentistry Downey offer the most advanced dental care and treatments, such as adult and teen Invisalign invisible braces, dental implant and restoration, and other dental conditions that affect quality of life such as missing teeth, loose dentures, toothache, broken teeth, or discoloration. We know that dental anxiety can prevent patients from getting the treatment they need. We have the experience, compassion and dedication to provide advanced dental treatment, care and comfort to every patient.
Please give us a call at (562) 869-2091 today to schedule an appointment!